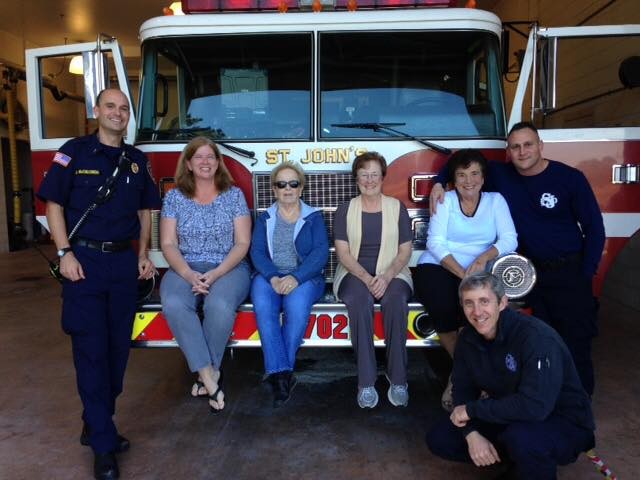 While many people celebrate the holiday season with loved ones, for some firefighters and first responders, Christmas is another day on the job.
Volunteer with us on Monday, December 25th, to distribute baked goods and food to fire and police stations across the Lowcountry - in West Ashley, James Island, Johns Island, Sullivan's Island, Daniel Island, North Charleston, and Mount Pleasant.
Together we can share the Jewish value of hakarat hatov - gratitude - on behalf of the entire Charleston Jewish community.  
Please note that you must provide your own baked goods or food for the delivery. To sign up please contact Sara Sharnoff Chesley at saras@jewishcharleston.org by December 20th.
All participants can also print out this holiday card so the firefighters and police officers know who the treats are from! We also ask that you take photos and send them to saras@jewishcharleston.org.
Last year, the number of volunteers participating in the Firefighter Project, which brought warm food and company to our first responders working on Christmas, DOUBLED from 21 to 42 stations visited; Let's visit even more brave men and women in 2017!
This initiative is brought to you by Charleston Jewish Family Services and Charleston Jewish Federation.